An Operators Guide to Being Human
You are invited to a seminar for people
who are serious about living life as a fun-filled adventure
November 2-5, 2015

Chalet at Sunrise Ranch
$997 Registration fee (online registration, Click HERE)
Practical Spirituality Seminar
Do you have a growing desire to know more about the simple ideas and practices that assist you to manifest your highest hopes and dreams, to be more loving in your relationships with other people and more authentically yourself?
Practical spirituality is the art of living in the world as it is as a whole person. It brings enlightened understanding to how we are made as human beings and to the everyday issues faced by us all.
This seminar is for people who want to make spirituality real for themselves. It assists participants to bring the creative gifts they have to bring to other people and to their work. It presents the simple formulas that bring happiness and fulfillment to a person's life and a clear answer to the most important issues of our time.
It is rare to find support and insight for this path. The Practical Spirituality seminar assists people to transcend the negative messages of the world in which we live. And it creates a clear mirror to help us see past our own blind spots and any self-sabotage that keeps us from walking our true life path.
The seminar begins with the premise that all people are born with a spark of the Divine within them. It assists participants to access the courage to express that reality in all facets of their life—in their work, their relationships and their family life. In everything. And it supports people as they overcome the tendency to limit their innate creativity out of habit, or out of timidness, fear or shame.
The core of the seminar is a deepening heart connection with the creative spirit within us all. It presents deep insight into the relationship between emotional intelligence and practical spirituality. And it assists participants to gain personal insights that bring relief and understanding, and ultimately personal empowerment. Most of all, it equips people to fulfill the creative potential that is present in their life.
Explore:
Original Thinking: Activating your own inspired thought
Emotional Intelligence: Welcoming the role of feelings in an effective, fulfilled life
Relationship with the Sacred: Cultivating your own spiritual practice
The Principles of Manifestation: Understanding the process that lets your projects thrive
The Source of Inner Strength: Finding the internal power to face the issues in your life victoriously
The seminar will include:
Presentations of simple formulas that bring fulfillment and happiness
Readings
Group exercises
Journaling and other individual work
Faculty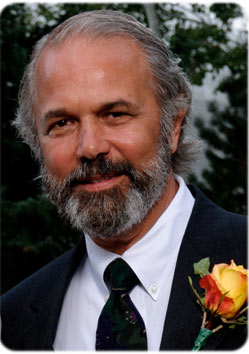 David Karchere
DAVID KARCHERE is an author, speaker, poet, workshop leader and foremost thought leader on Primal Spirituality worldwide. David has created and led unique workshops for spiritual awakening and personal transformation for people around the globe. He has also developed The Creative Field Project, a global network of small groups that meet to further the work of Primal Spirituality. David describes Primal Spirituality as the spirituality that human beings experience at birth which, ideally, blossoms and grows as a person matures.
David has just finished writing his first book, Becoming a Sun. The book is a guide to the human journey, individually and collectively. David believes that humanity is evolving to become a conscious expression of the creative power within us and that we have the power to radiate this to our world. David's home is Sunrise Ranch in Loveland, Colorado, U.S.A., a teaching and demonstration site for Primal Spirituality.
To sign up for his newsletter, go to:
---
Dates and Registration
November 2-5, 2015

Chalet at Sunrise Ranch
Starts at 9:00am on Monday, 2 November
Concludes at 5:30pm on Thursday, 5 November
$997 Registration fee (online registration, Click HERE)
Register Online or by phone at (877) 786-0078; (970)-679-4200.
Dress comfortably and wear soft-soled shoes.