Change:  Navigating Life Transitions
Change and transition are a part of our life's journey. Join us as we move from an awareness of what is, to a vision of what's naturally and energetically next for you.
The willingness to go within and seeing your life from a renewed perspective can be revealing and healing, and offer insight to upcoming transitions.
Together we will explore:
opening to a new world of experience
bringing clarity, heart and power into your life
creating magic through the words you write for yourself
making it real with exercises that embody your dream
If you are in the midst of a life transition and are looking for a way to sort it out and make sense of it all, here's an opportunity. With conversation, music and journaling, we'll explore the transition, what's being left behind, the potential loss, the risks, the pace of change, and the new dream.
Let this course open a gateway to the next "you."
Date and Location
Sunrise Ranch
March 13-14, 2015
Loveland, Colorado
Registration information:
$497 covers the cost of the program and a delicious lunch.  Register Online or by phone at (877) 786-0078 or (970) 679-4200.  Dress comfortably and wear soft-soled shoes.
Workshop Leaders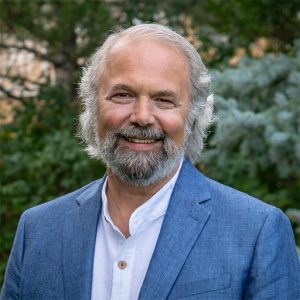 David Karchere
David Karchere is a songwriter, poet and writer. He offers seminars and coaching for people who are transforming consciousness in this critical time of global transition. David is the Spiritual Director for Sunrise Ranch.
---
Andrea Isaacs
Andrea Isaacs is a trainer and coach with a unique and experiential approach to increasing emotional intelligence. She is Director of Special Program Development at Sunrise Ranch.