Life Destiny Immersion

Every person has a sense of being special and unique, and the feeling that their life has some purpose or meaning. Many of us feel the urge of a great destiny that is very personal to us, something that only we can do that will have a positive and meaningful impact in the world.
We may sense that destiny relative to the world at large or our chosen profession. Or perhaps we feel it relative to our own family or community. Oftentimes, the fulfillment of this destiny seems to stay just out of reach, never really manifesting into life experience. Or a person may become disillusioned, believing that the deep sensing of the heart is not real, or that it is impossible to fulfill.
Life Destiny Immersion helps a person to bring the calling of their personal destiny into vivid awareness. They have the opportunity to embrace the life path that is open to them, and to realistically face and overcome disillusionment.
Participants get in touch with the support that is available for them in their journey—from other people, from within themselves and from life itself. And with that support behind them, perspective grows. The past is left behind and the participant becomes ready to re-engage in their life with fresh energy and vision.
Life Destiny Immersion is based on this simple, yet profound idea: that we can live our lives according to what we value most. According to what is most important to us. According to what we hold as most sacred. Participants find the tools to bring this passion to their family, their work, their love life, and their service to others.
This workshop takes you on an inspiring personal journey that leads to renewed life experiences. Life Destiny Immersion is guided by skilled facilitators who have helped countless others to recognize their true passions and to reset the course of their life. Join us for this day-long opportunity to immerse yourself in the creative rediscovery of your life destiny.
A Two-Day Retreat held at The Chalet at Sunrise Ranch
Lead Facilitators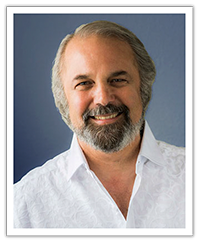 David Karchere is the Spiritual Director for Sunrise Ranch and the global spiritual network of Emissaries of Divine Light. He offers seminars and coaching in spiritual awakening and transformation in many locations around the world. He is also a songwriter and poet, and a speaker and writer on the profound change that is occurring in human consciousness today.
---
Dr. Jane Anetrini is a Trustee and minister of Emissaries of Divine Light. She offers teaching and coaching for the Full Self Emergence work-study program at Sunrise Ranch and for people and other groups around the world. Through this work, she assists people in finding their own inner wisdom and strength, and their own deepest heart. Jane has been practicing chiropractic for nearly 30 years. As a health practitioner, she works with people to remove the blockages to life's healing current.
---
"Understand that the right to choose your own path is a sacred privilege. Use it. Dwell in possibility."
– Oprah Winfrey
---
2016 Dates
Time
Location
March 11 – 12
This weekend program starts 7:30 pm Friday and goes to 6:00 pm Saturday
 Sunrise Ranch – Loveland, CO
This seminar is offered for $197.  The fee includes Friday dinner & Saturday lunch.  Overnight accommodation is available, includes meals and snacks.
Registration
Click here to register or phone 970-679-4200 or toll free 877-786-0078.